Studio (upper floor)
Our spacious (45m2) studio features enjoys a large bed (180cm), a grand bathroom, and a fully equipped kitchen.
The entire space offers exclusive ocean and mountain views, through 3 large floor to ceiling window areas. It also includes a private outside deck, where you can lounge or dine while enjoying the panoramic view above.
Video
Flickr gallery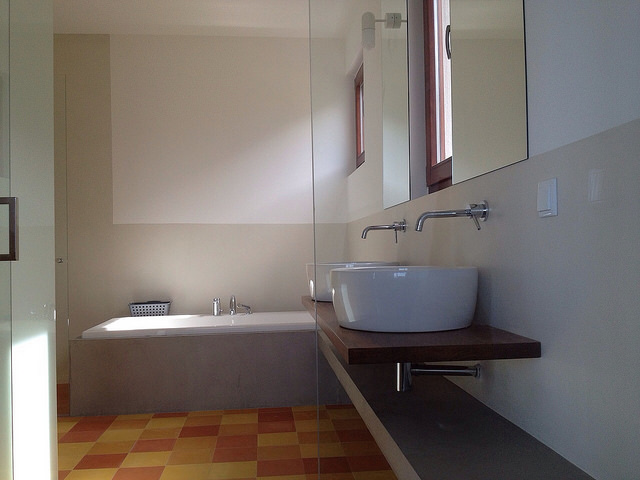 Your private space
The studio was designed in a U shape, which starts out with the entrance-kitchen area, to gradually transition to the intimate parts of the space. All areas have front-left ocean and mountain views. The bed/seating area were custom built to ensure unobstructed views from any angle.
Soak up the sunrise in the bathtub or have a candlelight dinner on your private deck.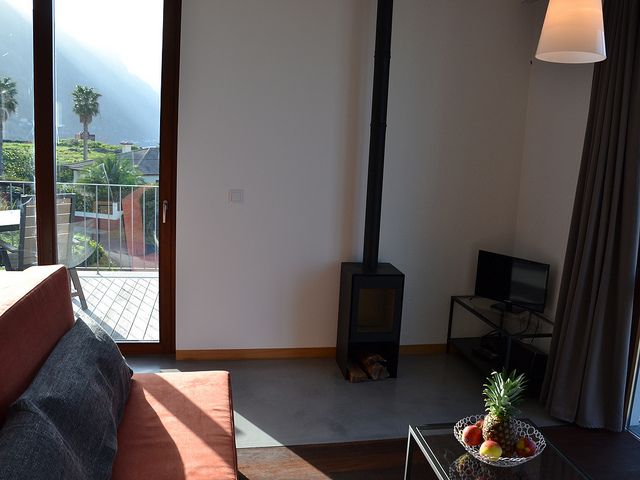 Apartment (garden level)
The garden level apartment has a seperate bedroom and bathroom accessible through a sliding door. It also has a fully equipped kitchen.
The apartment is flooded with natural light from 3 large window areas in the living/dining room, and an additional sliding window area in the bedroom. Your private deck is accessible both from the living area as well as from the bedroom.
Video
Flickr gallery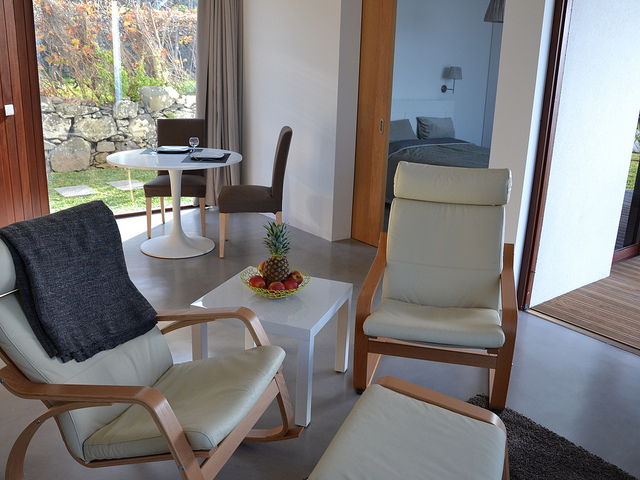 An intimate space
The apartment offers a spacious 50m2 overall area with living room, and a fully equipped kitchen. Enjoy unobstructed views through floor to ceiling window to the atlantic and the mountains. Open your appetite with beautiful Madeiran vineyard scenery from the dining area.
Set with the sun and a candlelight dinner on your private deck